November Reign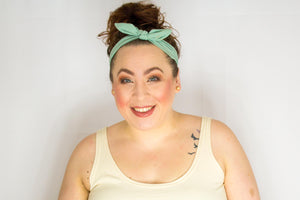 Name: 
Jasmine Schaub and November Reign (modeling)
Tell us a little about yourself:
I''m 31, a sagittarius to the t, a plus size model, MUA, a great cook, entrepreneur, body positive, an animal lover, traveler, and always up for an adventure.
What or who inspires you?:
My great grandma (who recently passed), Chelsie Rolen (my modeling bestie), Marilyn Monroe and my better 1/2 Joel Kunz.
If you could go anywhere, where would you go?:
Belize, Hawaii, all over Europe, & Africa
What are you passionate about?:
Changing the definition of beauty in the modeling/makeup/and social media world. Body positivity, giving back, and learning.
Favorite movie?:
Savages, Matilda, The Blind Side, & The End Of Watch, Behind Enemy Lines, Goodfellas
 Best meal you've ever had:
My great grandma's homemade wings or her homemade chicken and noodles.
Fun fact about you:
I love adult coloring books, scrapbooking, and refurbishing furniture.
What accomplishment are you most proud of?:
Graduating high school, makeup school, not having multiple baby dads, and being a published model.
What's your favorite thing about Kade & Vos?:
Their personalities and how relate able they are.
What's your favorite underwear style?:
Booty short or none
What clothing size(s) do you wear?
XL- 2X in shirts, 18 in jeans, XL/1X dress
What are your body measurements:
Bust: 45 ¾
Waist: 42 ¾
Hips: 50
Where can people find you?
Facebook: Jasmine Schaub and November Reign
IG : November Reign (@novemberreign_) • Instagram photos and videos
IG: Jasmine Schaub (@jls_mua) • Instagram photos and videos
Snapchat: msdabcakes