Ashlie Roswall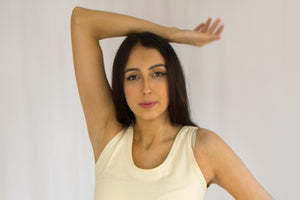 Name:
Ashlie Roswall
Tell us a little about yourself:
I am 23 years old and work at Justice. I just moved back from Milan, Italy where I studied Fashion Styling. I also studied Fashion Design at Washington State. 
What or who inspires you?:
My mom, Myra - she is such a hardworking woman - she is a wonder-woman and she inspries me to keep going. Tyra Banks also inspires me because I'd love to be a super model like her. 
If you could go anywhere, where would you go?:
New York to live but to visit I'd like to go to Australia. 
What are you passionate about?:
Fashion. Family and Friends. Love. Modeling. Music.


Favorite movie?:
Clueless. Alice in Wonderland. Spirited Away. 
Best meal you've ever had:
Italian food in Italy. 
Fun fact about you:
I could dance for hours and hours.
What accomplishment are you most proud of?:
Graduated college with a BA.
What's your favorite thing about Kade & Vos?:
That they are diverse and respresnt amny different body types because so few companies focus on true aspects of bodies. They care about more than making money - they genuanelly care about people. 
What's your favorite underwear style?:
Cheeky.
What clothing size(s) do you wear?:
Small/Medium 26pants/ 6 pants
What are your body measurements:
Bust: 32
Waist: 26
Hips: 37
Height 5'8"
Wears Kade & Vos: Small
Where can people find you?
Facebook: Ashlie Roswall
Instagram: Sunshine Godess