Rex Carlin - Communications Director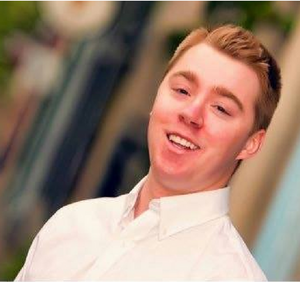 Tell us a little about yourself:
I'm a former TV news reporter-turned-content and social media consultant and director.
My recent history has been a bit nomadic. In the last seven years, I've lived in Carson City, NV, Spokane, WA, Pullman, WA, Missoula, MT, Tri-Cities, WA, and Seattle, WA! 
I graduated from Washington State University in 2015 with a Communications degree from the Murrow College of Communication! I then became a TV reporter in Missoula, followed by Tri-Cities before leaving the industry to launch my business.
I founded and own Carlin Media Solutions, which helps individuals, businesses and organizations position themselves to create better and more consistent content for their social media accounts. We offer media relations and PR help, as well, to our clients who need help in those areas!
What or who inspires you?:
People who don't follow an established path and instead try to blaze their own trail inspire me. People who start businesses, start podcasts, move to another country, etc. Those are people I take the most from and who inspire me. People who refuse to be complacent.
If you could go anywhere, where would you go?:
That depends, because I'm the type of person that can't sit still in one place. So, once I get somewhere I'd want to go, I'd want to leave again. But as of now, The Exumas in The Bahamas, Costa Rica, Australia and New Zealand are up on my list.
What are you passionate about?:
I really like content creation and storytelling, video, and everything involved in that realm. Aside from what I do for a living, I thoroughly enjoy playing poker, jet skiing (I don't get to do that often enough). I grew up as a baseball player, so the sport is in my bones.
Favorite movie?:
The Breakfast Club. It should be a required viewing in schools.
Best meal you've ever had:
Prime Rib at Metropolitan Grill in Seattle.
Fun fact about you:
I've never eaten any form of chocolate before.
What accomplishment are you most proud of?:
Starting a business. Nobody in my family has done that, and I wasn't a business major in college, but I just jumped in and went for it. I honestly didn't know if I had it in me, but I found out I do.
What's your favorite thing about Kade & Vos?:
That two people realized there was a problem I the industry was they are involved in, and are taking risks in an effort to solve those problems.
Where can people find you?
Leave a comment
Comments will be approved before showing up.